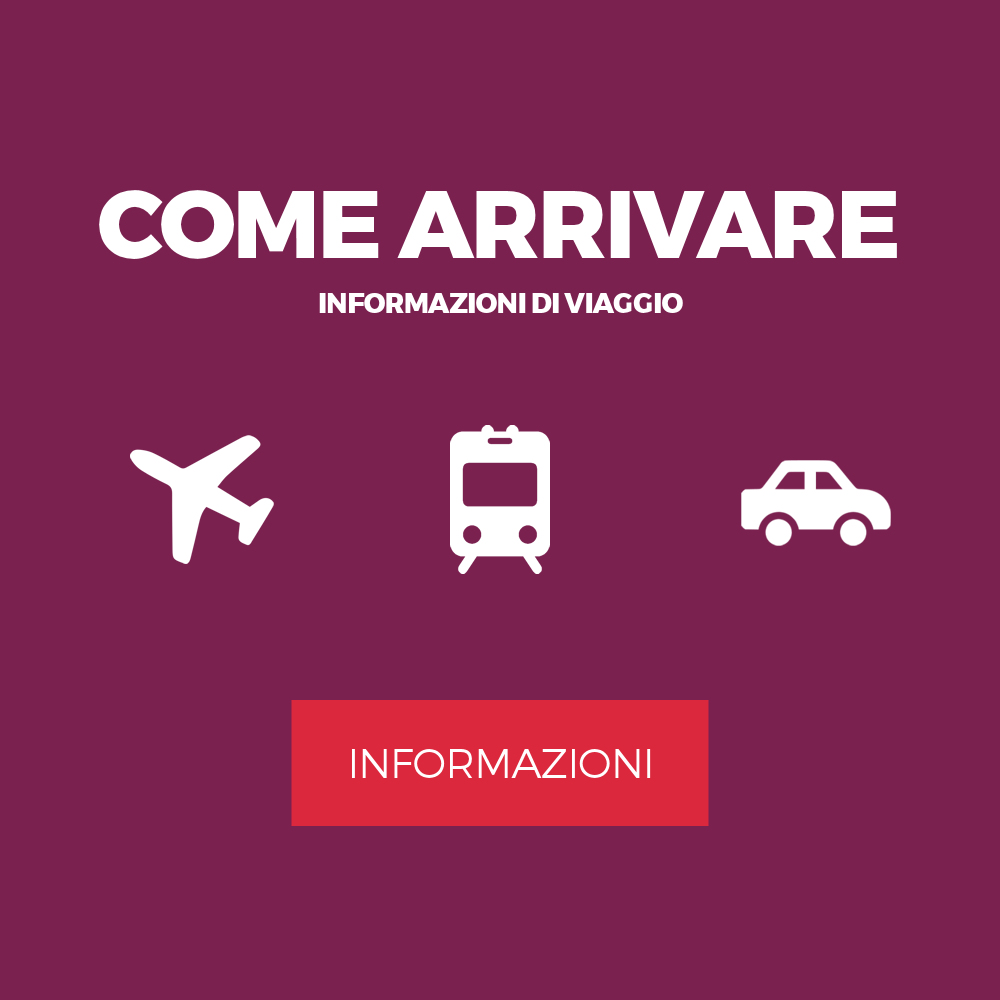 I collegamenti che uniscono Pisa al resto dell'Italia sono garantiti da ferrovia, rete stradale e autostradale e dall'aeroporto, il celebre Galileo Galilei, uno dei più importanti del Paese, servito da navette, autonoleggi, treno e taxi.
ARRIVARE IN TRENO
La stazione di Pisa centrale è a due passi dal centro della città. Collegamenti diretti sono attivi con Torino, Milano, Firenze, Lucca e Roma. Per Venezia, Siena e Bologna occorre prendere la linea ferroviaria che va a Firenze.
Stazione di Pisa Centrale, Piazza Della Croce Rossa, 1
Tel. 050 917316 – Call Center 89.20.21
Sito Web Trenitalia: www.trenitalia.com
ARRIVARE IN AUTO
Chi viene da Bologna o da Roma può prendere l'autostrada A11 Firenze-Mare ed uscire a Pisa nord e poi proseguire lungo la strada statale Aurelia fino a Pisa.
Chi parte da Genova o da Rosignano (LI) può percorrere l'autostrada A12 Genova-Livorno-Cecina sino all'uscita Pisa nord o Pisa centro.
ARRIVARE IN AEREO
Il Pisa International Airport "Galileo Galilei" è servito da 19 compagnie aeree di linea, alcune delle quali low cost, con 78 diverse destinazioni, europee e extraeuropee.
L'aeroporto dista circa venti minuti a piedi dal centro di Pisa e un'ora da Firenze cui è ben collegata da autobus e treno.
Aeroporto Galileo Galilei Tel. 050-849111 – Fax 050-849216
E-mail: sat@pisa-airport.com
Sito Web: www.pisa-airport.com
ARRIVARE IN AUTOBUS
Alcune compagnie di autobus collegano Pisa ad altre città, per quelle situate nella stessa provincia svolge regolare servizio la Compagnia Pisana Trasporti (CPT).
La linea Terravision permette di raggiungere dall'aeroporto di Pisa sia la stazione di Santa Maria Novella di Firenze che l'aeroporto Amerigo Vespucci di Firenze pagando € 8.
Alla Lazzi è invece affidato il collegamento con Lucca, e la fermata è a due passi dalla centralissima Piazza Napoleone.
How do I get to Pisa?
Pisa has great rail and road connections and is home to the Galileo Galilei Airport which is one country's most important air travel hubs. The airport is well connected with shuttle buses, car rental companies, trains and taxis.
There are three train stations in Pisa: Pisa San Rossore, Pisa Aeroporto (great if you're arriving by plane) and Pisa Centro, which is the closest to the city centre. Several of Italy's most popular tourist destinations are just a train ride away, such as Turin, Milan, Florence, Lucca and Rome. For Venice, Siena and Bologna, you have to change at Florence.
By car: From Bologna or Rome take the A11 Firenze-Mare motorway and take the Pisa Nord exit. Then follow the Aurelio state road to Pisa. From Genova or Rosignano, take the A12 Genova-Livorno-Cecina motorway and then take either the Pisa Nord or Pisa Centro exit.
By plane: Pisa International Airport is named after Galileo Galilei, the city's most famous citizen. 22 airlines use the airport, including several low-cost airlines, to connect to 48 different destinations – both within Europe and beyond. The airport is around 20 minutes from the centre of Pisa and around an hour from Florence by bus or train. If you prefer to drive, you can rent a car from the airport from one of the many rental companies in the arrivals area. The cheapest way to get around is by train and the airport has its own train station: Pisa Aeroporto. A one-way ticket to Pisa costs €1.10 and to Florence costs €5.40. For further information about flight times, airlines or to book tickets, please go to the Pisa Airport website.
By bus: it's possible to travel by bus from Pisa to several other Italian cities. The bus company CPT (Compagnia Pisana Trasporti) goes to many towns close to Pisa. Terravision buses go from Pisa Airport to Florence's Santa Maria Novella train station and Amerigo Vespucci airport (also in Florence), for €8. Lazzi buses go from Pisa to Lucca, with a bus stop close to the town's central square, Piazza Napoleone.